ForeverCar.com, the company that is transforming the way people buy and benefit from vehicle protection products, today announced the addition of an industry veteran to its executive team, signaling a next phase of their growth strategy.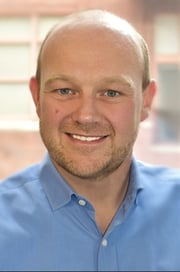 Ryan Kasprzak has joined as Chief Operating Officer. Prior to joining ForeverCar, Ryan was Vice President of Pricing and Product Portfolio Strategy at Asurion, a global leader in protection and support for mobile devices and other consumer electronics. Prior to his seven years at Asurion, Ryan was a manager at Bain & Company, a global strategy consulting firm. His educational credentials include Marquette University, Northwestern University and the University of Chicago Booth School of Business. Ryan also studied at the University of Frankfurt am Main as a Fulbright Scholar.
The expansion of ForeverCar.com's executive team with an industry veteran emphasizes the company's reputation as an innovator. Ryan's background will be instrumental as the company continues to innovate and redefine how extended warranties are priced and distributed to consumers.
"After proudly winning the 2016 Chicago Innovation Award, we could have been complacent," said Mark Hodes, CEO of ForeverCar.com. "But we decided to be even more aggressive and bold. We realized there was more to do in an industry that badly needs bold ideas. With Ryan's incredible background and experience, we now have all the leadership pieces in place to significantly expand the appeal and value of extended warranties."
About ForeverCar.com
ForeverCar.com is a full-service provider of car repair protection plans that gives people complete and honest information, transforming the way consumers buy and benefit from car repair protection plans. ForeverCar.com is the first online platform to display quotes and enable purchasing of car repair protection plans, giving car owners full visibility into what's covered and what's not covered. ForeverCar's platform powers vehicle service contract shopping and selling for dealers, auto insurers and credit unions. You can also shop and buy directly from ForeverCar at www.forevercar.com.
Media Contact
Anthony Millot
media@forevercar.com
(844) 392-4797