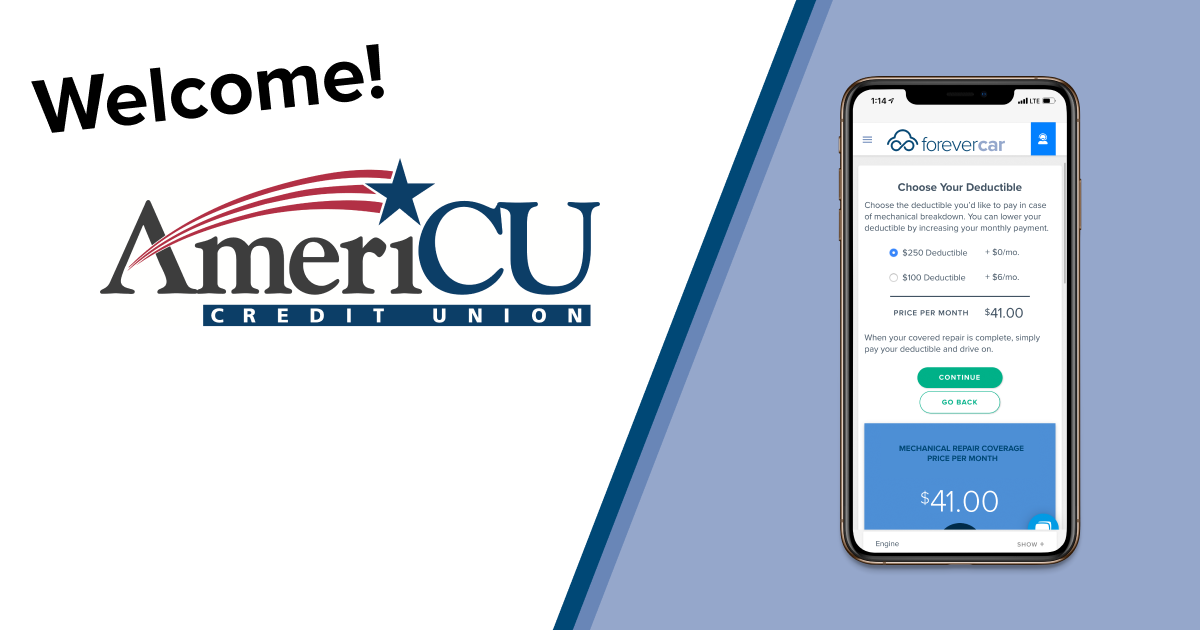 AmeriCu launched ForeverCar's Fintech platform to offer their 153,000+ members best in class Mechanical Repair Coverage in order to enhance customer satisfaction and deliver peace of mind.

As a credit union, AmeriCU is a not-for-profit financial institution owned by our members. Serving nine counties in Central and Northern New York, AmeriCU provides you with all the products and services you need – often with low or no fees, and better rates. The organization has been serving the local community for over 65 years and, in that time, has grown to more than 150,000 members, 19 locations, and $2 billion in assets.
ForeverCar prides itself by never robo dialing, in fact, we do not even require a phone number to get a quote. The goal is to be a transparent partner willing to educate and protect the Credit Union member. The Credit Union member does have the option to talk via phone or chat to one of our agents with questions. prior to purchase or guide them for their repair needs after purchase.