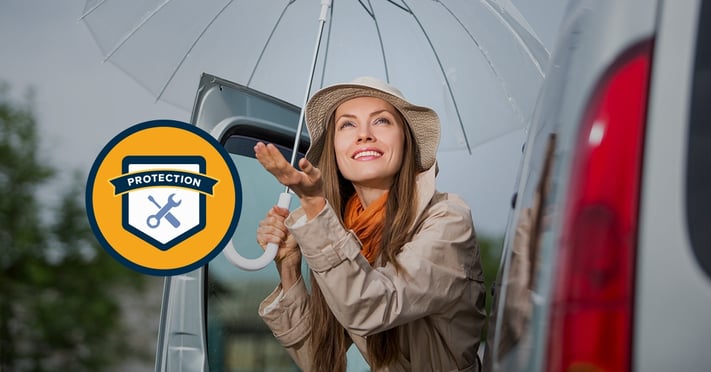 Car ownership is a major investment. Protecting the entirety of your investment provides the security to know you're covered — inside and out. In many cases, auto insurance is more than just common sense — it's the law. What about the elements of your investment that are not covered by insurance? Are you ready for the unexpected?
With so many vehicle protection products available, protecting the entirety of your investment brings you the peace of mind you deserve. ForeverCARE is here to help you traverse the landscape of vehicle protection products. Know the difference. Know your options. Drive on.
Manufacturer's Warranty
Manufacturer warranties are legally required for all new cars sold in the United States. You may have seen this referred to as a "bumper-to-bumper" warranty. These warranties typically cover all key components of the vehicle, including accessory and electronic systems. Unfortunately, they usually only provide comprehensive coverage for the first three to five years, depending on the manufacturer. After that, certain manufacturers include powertrain warranties, typically up to 100,000 miles. Powertrain warranties are very limited and usually only cover the basic drive train — axles, driveshaft, engine and transmission. Check your owner's manual or manufacturer's website for specific details about your coverage.
Auto Insurance
It's more than likely that your state requires you to purchase some sort of automobile insurance prior to registering your vehicle. These offerings range from liability-only to collision to comprehensive. While these products offer protection from bodily injury, property damage and medical payments, they fail to protect you from the hassles of mechanical breakdowns. While most auto insurance policies cover most, if not all, types of coverage listed in the sidebar to the right, they fail to protect you from the costs and hassles associated with mechanical breakdowns. A vehicle service plan can fill that gap in coverage and let you protect your whole car, both inside and out.
Vehicle Service Plans and Mechanical Breakdown Insurance
Vehicle Service Plans and Mechanical Breakdown Insurance provide coverage beyond manufacturer or powertrain warranties. In addition to comprehensive parts and labor coverage, these plans include benefits like roadside assistance, getting a car rental and towing. These products have wide ranges of coverage and duration to fit the needs of your vehicle and driving habits. Instead of footing the entire bill for an unexpected breakdown, these plans offer a range of deductibles, allowing you to determine how much you want to pay for repairs.
With most auto repairs averaging $600, it's no surprise that 64 million US drivers cannot afford an unexpected vehicle repair. Even if you can afford the expense, you can't afford the interruption and inconvenience of getting your car repaired. Luckily, there's a better way.
Investing in a ForeverCar Vehicle Service Plan removes the hassles and costs associated with unexpected auto repairs. You wouldn't risk driving without liability or collision insurance, so why risk driving when a mechanical failure is in your future? Don't get caught without it.