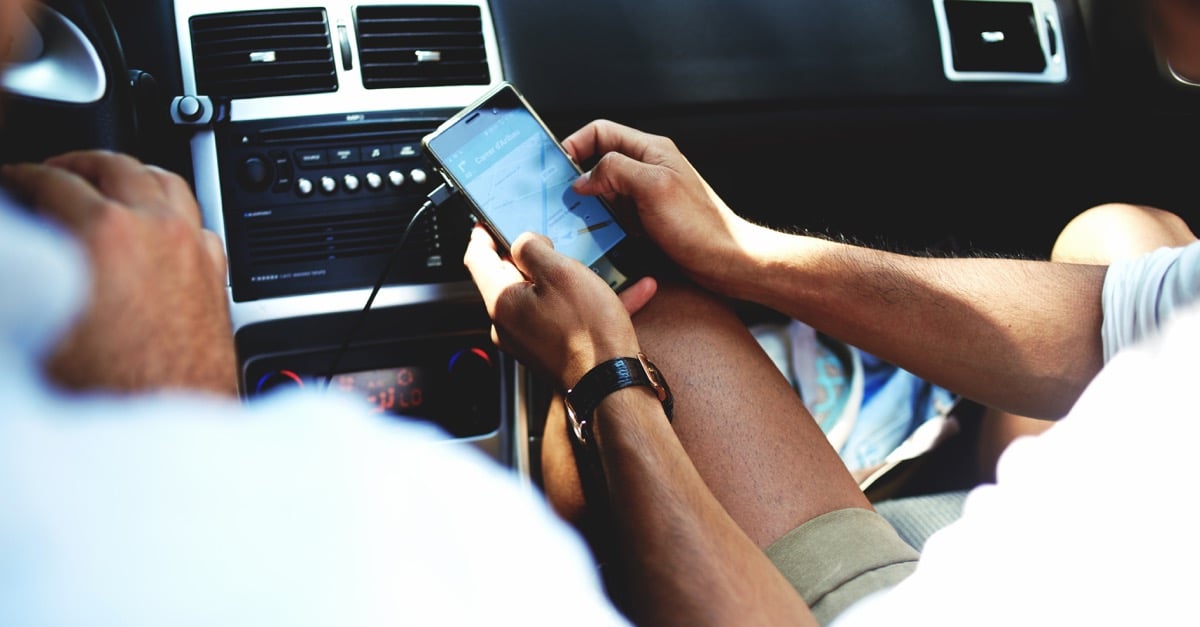 There once was a time when a road trip meant pulling out an unwieldy map, wrestling with it to see where the next turnoff was. Then, with the advent of the Global Positioning System (GPS) of satellites, a host of gadgets flooded the market, offering turn-by-turn navigation via downloaded content, CDs or DVDs. And still people wrestled—except this time with suction-cup devices designed to affix the bulky units to windshields.
Now however, getting from point A to point B is all in the palm of your hand with smartphones. With that summer road trip just around the corner, here's a roundup of the best mapping apps for iPhone and Android devices.
iPhone and Android
Google Maps: Google mapped the world, and this venerable app for both flavors of smartphones does a utilitarian job of getting you where you want to go, with turn-by-turn directions and the ability to save a desktop direction query to text or email, so you can retrieve it once you're on-the-go.
Waze: This app has come on strong in a short amount of time, fueled by crowdsourcing that continually updates the points of interest and real-time road hazards, like speed traps and pop-up construction.
iPhone
Apple Maps: It came with your phone, so use it. Nuff said.
MotionX GPS: This full-featured GPS system can be used for road trips, with clear turn-by-turn spoken directions (some other apps mangle street pronunciations). But the real beauty of MotionX appears when you take the road less travelled. It's got robust features for off-road 4x4ing via waypoints, and is ideal once you park your rig, since it's great for hiking, biking and mountain climbing.
Navigon USA: This app is made by Garmin, the granddaddy of GPS systems. It offers live traffic updates, voice input for addresses, identification of mobile speed traps and downloadable maps so you don't have to worry about an Internet connection. Best yet, it features photorealistic displays of the terrain, so you don't have to guess which of those twelve intersecting off-ramps to take.
Android
HERE Maps: Developed by Nokia, this stripped-down navigation system offers a very simple interface, which helps when your eyes should be on the road, not inputting addresses or reading directions. It also features downloadable maps—so you save data usage—and allows you to store frequent destinations.
Polaris Navigation GPS: like MotionX GPS for Apple, this robust app features off-road mapping for hiking, camping and off-road driving.
Mapquest: This early adopter of GPS mapping is still around—and is loved by many for its intuitive controls. It also features turn-by-turn rerouting in heavy traffic and a feature to find the cheapest gas station along your route, which can come in handy on that Route 66 trip you've always wanted to take.
Of course, before you hit the highway, consider this: the last thing you want to mar your trip is being stuck on the side of the road with a breakdown. That's why you should consider a vehicle protection plan from ForeverCar. With it, should a breakdown occur, you're covered. We arrange for tow trucks and rentals, and handle every step of the repair process, from dealing with your mechanic to final paperwork. Check out the various prices and plans at www.Forevercar.com.