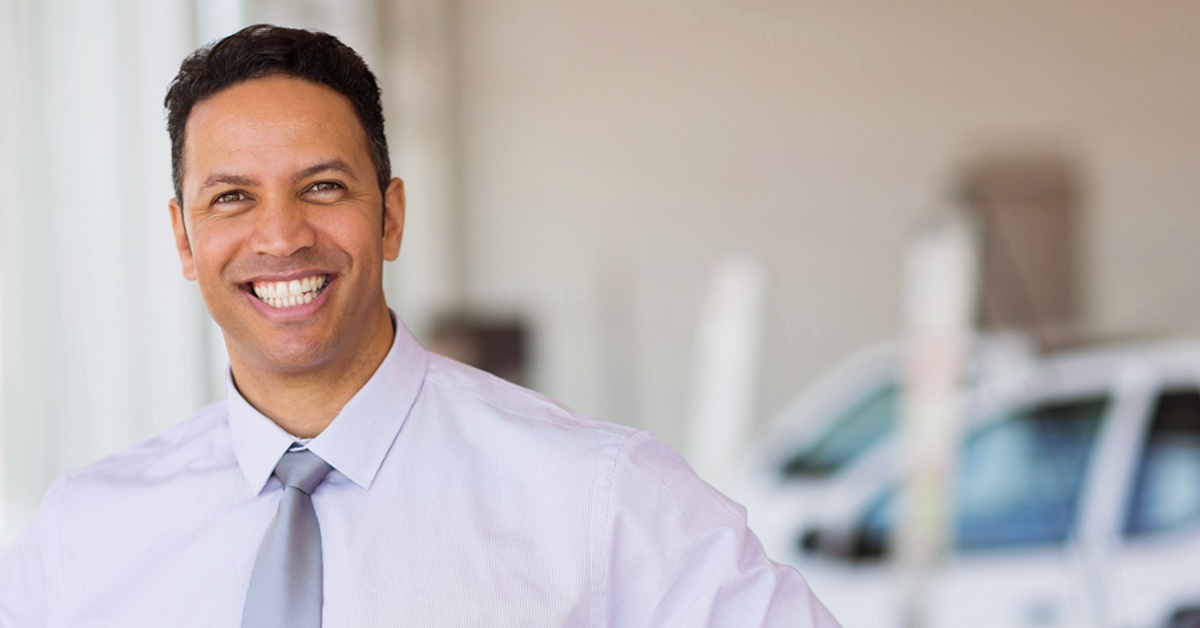 The following article originally appeared in The Launch Pad by The Traffic Institute.
When it comes to selling vehicle service plans, auto dealerships often don't have a way to protect the buyers who need it most.
Nearly six in 10 Americans can't afford an unexpected $500 car repair, according to a 2017 Bankrate Money Pulse survey, making a vehicle service plan an important safeguard against the costs – and risks – of car breakdowns. But for shoppers with less-than-perfect credit who purchase through "Buy Here, Pay Here" programs, the cost of the vehicle itself often maxes out the amount the dealership can lend. With no room to roll in an extended warranty, buyers have to cover a big chunk of the cost upfront – something they typically can't afford.
That was the case at Clarksville, Tennessee-based AutoMasters, which sells used vehicles through its "Buy Here, Pay Here" program. Customers had to cover anywhere from 10 to 100 percent of the warranty's cost out of pocket, putting repair coverage out of reach, finance manager Dallas Martin says.
The solution? AutoMasters began selling vehicle service plans through a digital platform provided by ForeverCar. The platform allows buyers to buy plans for a wide variety of vehicles at the dealership, by phone or online. ForeverCar also offers its own financing, reducing sticker shock by enabling customers to make lower monthly payments with a credit card. Since introducing the program, AutoMasters has connected more of its customers with coverage, improved profitability and simplified the buying process for everyone.
"It's been beneficial to our dealership and our customers," Martin says. "They've handled everything we've ever needed right away. We feel it's working perfectly."
A New Approach
As people's shopping preferences change, forward-thinking dealerships are looking for new ways to reach their customers. Online research now accounts for 60 percent of total time spent looking for a vehicle, according to the 2017 Car Buyer Journey study. The same study found that shoppers are much more likely to purchase F&I products if they're aware of them beforehand, making online channels essential for generating interest in and awareness of vehicle service plans.
By combining financing, flexible plan options, selling and servicing into an all-in-one platform, a digital vehicle service plan partner like ForeverCar can help auto dealerships:
Reach More Customers
Shoppers with tight budgets can purchase coverage through a pay-as-you-go system of monthly payments, helping more of them protect their vehicles regardless of their credit. Dealerships earn commissions on each plan after the third monthly payment, helping them improve cash flow and avoid the hassle of chargebacks and refunds after cancellations.
Easy for Everyone
A digital vehicle service plan provider acts as a built-in F&I department, so your team can focus on what it does best: selling vehicles. A fully built website branded for your business and ready-to-go marketing campaigns help you reach more customers without investing your own time or IT resources. A digital platform also simplifies the experience for your customers, allowing them to shop on a user-friendly website or call dedicated agents whenever they're ready to buy, giving you more options to sell a VSC over the life of the vehicle, not just at that point of sale.
Drive Customer Satisfaction and Sales
Offering easy access to top-rated repair plans can help dealerships close more sales and keep customers coming back. Detailed overviews of exactly what's covered and dedicated support when customers need to use their plans create a smooth experience from start to finish.
Happier Customers, Higher Sales
With plan options for dealerships and vehicles of all kinds, a digital solution like ForeverCar can give your business the competitive edge it needs.
"One of our dealerships was able to sell a luxury car solely because of the vehicle service plan offered through ForeverCar," says Erick Fettingis, director of sales at ForeverCar. "We called the customer to make sure they understood the coverage, and they were so impressed we took the time to check in. The dealership is happy, the customer is happy – it's a win-win."
ForeverCar has delivered value for both the dealership and its customers. Since March AutoMasters has sold more than 150 customers vehicle service plans.
---