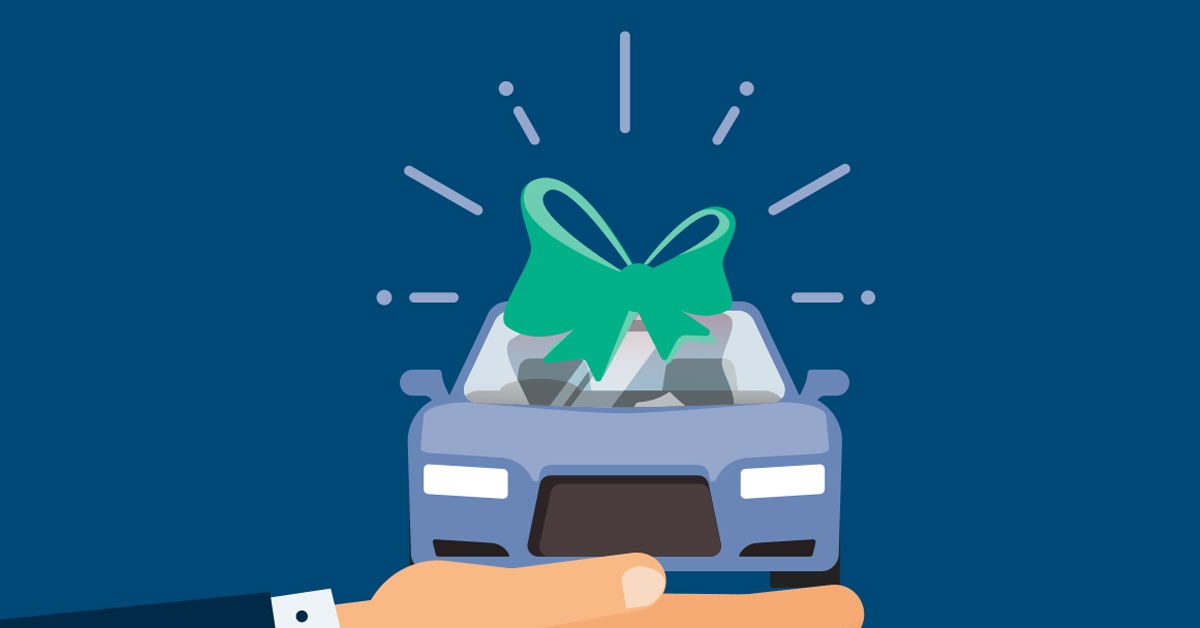 So you're looking to pull off the ultimate surprise and give a new set of wheels to someone special this holiday season. But where do you start? Between financing, title, insurance and keeping the surprise, gifting a car can be overwhelming. Here are a few tips and tricks to help you pull off a memorable surprise this holiday season.
The Starting Line
The best place to start is to understand your recipient's wants, needs and driving habits. Understanding the needs of the driver may impact the type of vehicle you give. While Grandma might look awesome behind the wheel of a roadster, it's probably not the best option for her. Save yourself a lot of hassle by understanding your recipient first.
Innocent conversations about features and styles can go a long way when deciding on key elements of the vehicle for your loved one. Pulling off a test drive can be difficult, but making sure they like the way the car drives is well worth it. Act spontaneously and pull into a dealership one day to go for a test drive. If anything, it's a great way to kill a couple free hours.
The Fine Print
Having a strategy for the more tedious aspects of car buying can go a long way in keeping the surprise and avoid hassles after the keys are handed over. In certain states, titling a vehicle in your loved one's name may not be possible. In some cases, even shared titles require all parties to sign on the dotted line. This means you may need to get creative.
If you're financing the vehicle, set it up in your name and return after the surprise so the new owner can set up the financing and title in his or her name. Most dealerships will work closely with you to ensure a smooth process for these scenarios.
Some insurance policies have a clause that will provide coverage up to 30 days after purchasing a new car. Some insurers can also bind your policy and issue the paperwork at a later date as to not ruin the surprise. Make sure the car is protected during the waiting period and sort out insurance details after the car has been gifted.
The Finishing Touch
• Make sure the dealership knows you're giving the car as a gift. Dealerships are equipped to handle these situations around the holidays and are eager to help with anything you may need to pull it off.
• Keep the circle of communication limited. The fewer people who know about the surprise, the better.
• Many dealerships are able to deliver the car but may be limited around on holidays. Line up your delivery plan ahead of time to keep the surprise in order.
• Put a bow on it! It's just not the same without that giant red bow on a brand-new set of wheels.

While you may have just given the ultimate surprise gift this holiday season, the road ahead has no guarantees. Thankfully, you can leave that to the experts at ForeverCar.
Only ForeverCar provides a dedicated repair concierge that steps in at the first sign of trouble. If the new set of holiday wheels breaks down, there are no worries. Just peace of mind and coverage better than an extended warranty. If a new car is out of your budget, give your loved ones a ForeverCar Vehicle Service Plan and get back to what really matters this holiday season.