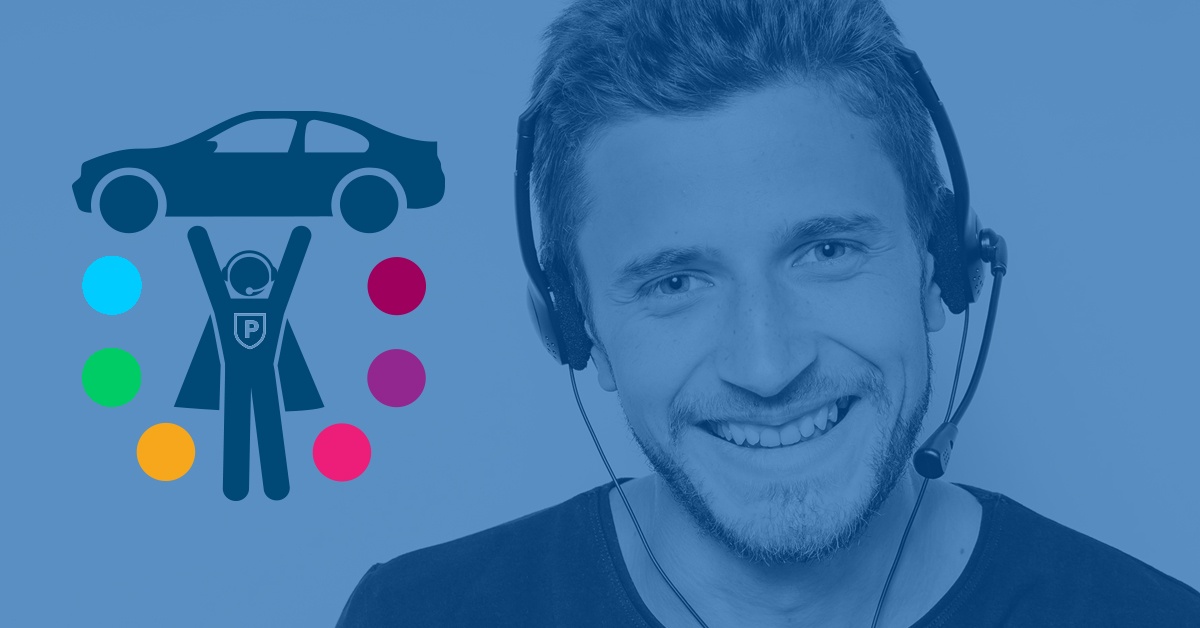 The landscape of extended auto warranties and vehicle service contracts can be a tricky one to traverse. Lucky for you, our Protectionators are here to guide you the entire way. And when we say that, we mean it. What's a Protectionator, you ask? Let's find out.
A Protectionator is your dedicated ForeverCar resource throughout the entire shopping, buying and claims experience. Whether it's a question about coverage, pricing, payment options or claim status, your ForeverCar Protectionator will be right by your side armed with all sorts of industry knowledge and experience.
Our Protectionators are more than just a robot or a warm body in a seat. Our Protectionators embody a love for the open road and the distinct passion for peace of mind that is at the core of ForeverCar's ethos. In furthering that connective ethos, we want you to get to know these skilled lifelines with our Protectionator Spotlight from ForeverCar.
Our first Protectionator Spotlight features Erick, a veteran Protectionator born and raised in Chicago, with over three years of experience at ForeverCar.
Q:

What's your favorite part about being a Protectionator?
Erick:
Being able to work alongside engaged co-workers is my favorite part. The care and service that each one of us demonstrates to our shoppers and customers is very important to me.
Q: What is the one thing you always recommend to a shopper
?
Erick: In the event they decide to shop somewhere else, I will always encourage them to demand the transparency, honesty and clarity that we are known for.
Q: Why ForeverCar? What makes ForeverCar different?
Erick: We care. We give consumers the freedom to shop for the plan they want without deceptive price markups and fees. We thrive off peer review and referral and know that the best way to achieve that is by showing loyalty to each and every customer.
Q:
When did you know you had a passion for cars

?
Erick:

In my teens, I owned a Grand National and loved working on it. I remember pulling it apart many times, finding the leaky part and piecing it all back together. I've loved cars ever since.
Q:
What was your first car?
Erick:
1980 Ford Escort. I really could have used a ForeverCar Vehicle Service Plan for that one...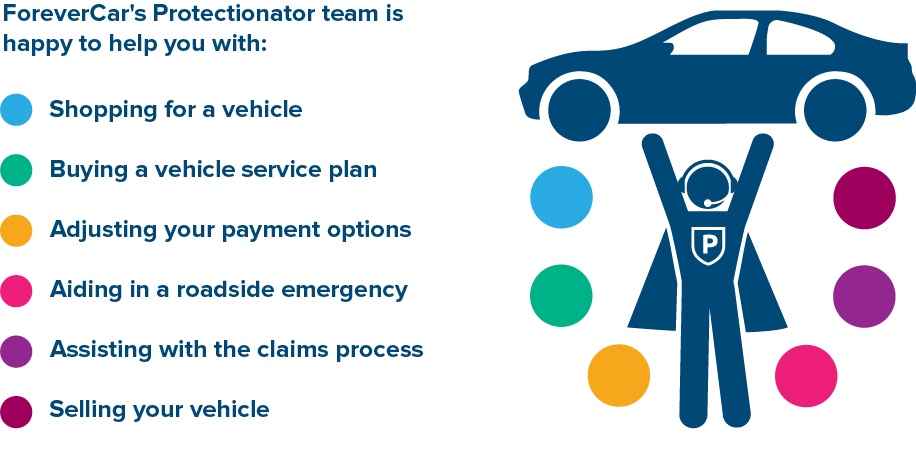 ForeverCar's team of Protectionators help to guide you through a buying process tailored to your needs. If breakdowns happen, we even guide you through the claims process — lining up a tow truck and rental while coordinating repair service and payment. When your car is fixed, simply grab your keys and drive on.