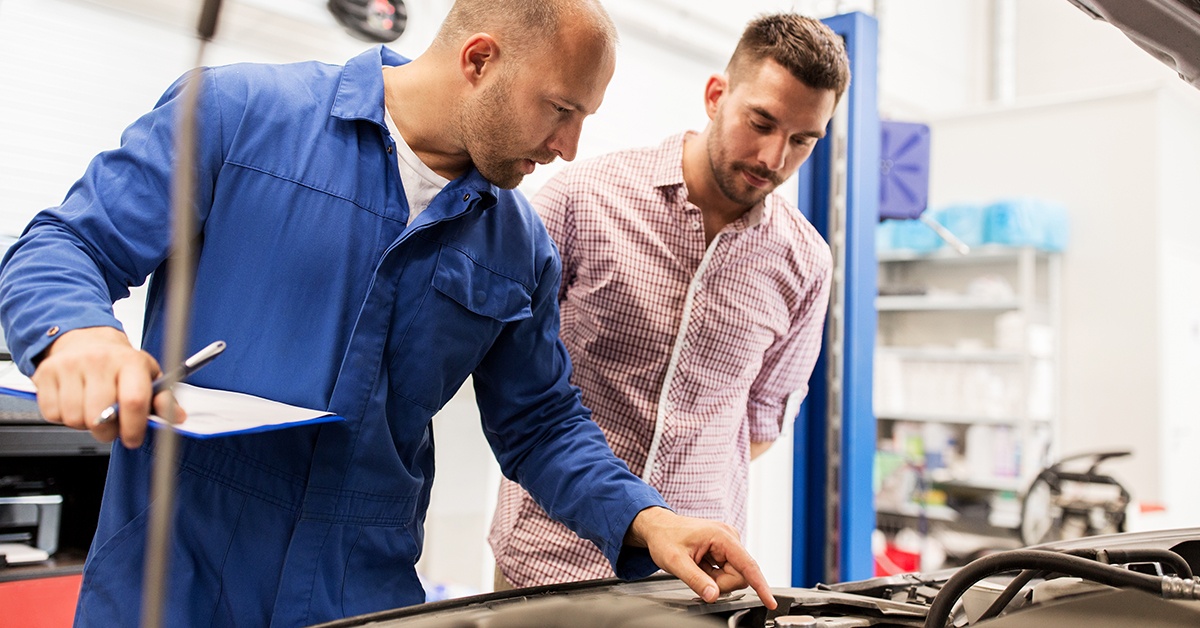 If you have ever owned a car, you have likely felt the inevitable shock that comes with an auto repair estimate. Between parts, labor, flat fees and miscellaneous charges, most consumers bypass the details of their repair estimate and leave themselves open to being overcharged and taken for a ride. Details matter. Let's break it down.
The most confusing element of every auto repair estimate might be the labor rate. With most labor rates ranging from around $50 and $250 per hour, it's important to understand how that number is determined. Labor rates are typically based on flat or book rates, but can see-saw based on the following criteria:
Regional Factors – Some states and municipalities regulate labor rates, causing fluctuation in rates from city to city or state to state.
Repair Facility Type – Repair facilities that are located at a dealership typically have higher labor rates due to expensive manufacture diagnosis and repair tools that are required to service certain makes and models.
Overhead – Everything including the facility's mortgage or rent, upkeep and utilities are all part of the facility's cost of doing business. Add supplies, disposal and equipment and a shop's labor rate can increase quickly.
Staffing Costs ­– Payroll, employee benefits, training and certifications add up. Keeping skilled, certified mechanics on site can cause an uptick in labor rates depending on the shop.
Most certified repair facilities use a flat-rate guide that is determined by manufacturers and repair companies alike to provide repair estimates. These guides suggest the time that it typically takes a mechanic to complete a given repair. That time rate per repair is then multiplied by the facilities labor rate to provide the repair estimate.
While many have speculated on the validity and integrity of these flat-rate guides, it provides a clear and concise system that allows repair facilities to provide consistent repair estimates while enabling the shop to make staffing and resource allocation projections. It also safeguards the consumer from overpaying due to the inexperience or inefficiency of the repair technician. If a novice technician takes twice the time to complete a repair as the senior technician, the consumer pays the same amount.
Cars consist of components and systems that are assembled in sequential order. For example, if replacing your vehicle's flywheel requires removal of the transmission, you may see itemized labor items for the removal of the transmission in addition to the replacement of the flywheel. Some mechanics are able to provide this detailed information while some may fall short on their transparency. One way to ensure the accuracy of your quote is to use a repair estimator like the one provided by our friends at RepairPal. Avoid overpaying for your next repair and get an estimate before you go.
The best way to ensure you won't overpay for your next breakdown? Determine your cost of repair with ForeverCar. ForeverCar is creating a better repair experience by providing vehicle service protection coupled with concierge level service. Take back the driver's seat and customize your vehicle service plan with the coverage, duration and deductible of your choice.
Pay what you want with a ForeverCar Vehicle Service Plan. Choose from a variety of deductibles and make labor rates and miscellaneous facility fees a distant memory. Only ForeverCar provides a dedicated Protectionator who is by your side the entire way — your very own repair concierge. When your car is fixed, grab your keys and drive on.