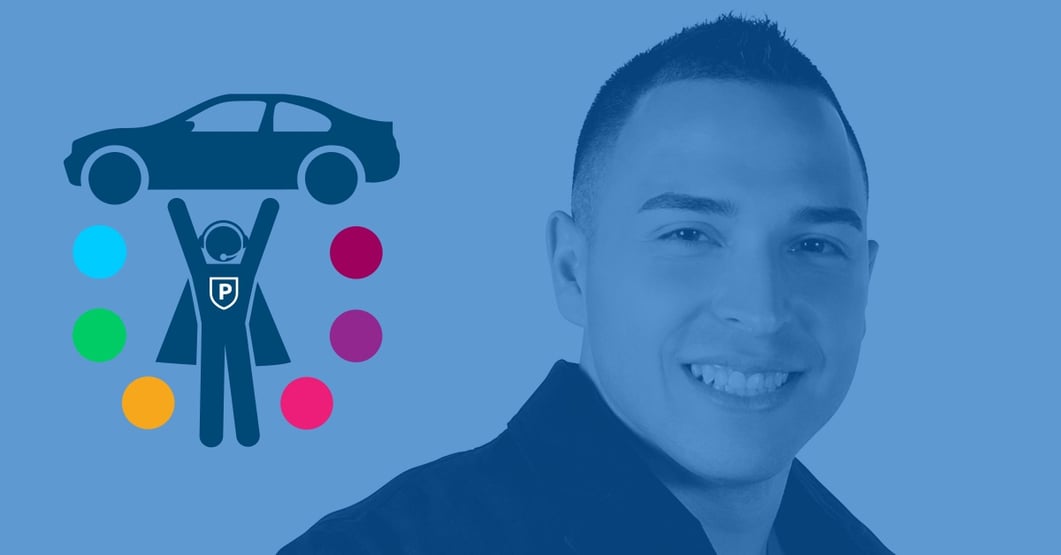 Our Protectionators are here to guide you the entire way. And when we say that, we mean it. What's a Protectionator, you ask? Let's meet one of ForeverCar's best and brightest.
A Protectionator is your dedicated ForeverCar resource throughout the entire shopping, buying and claims experience. Whether it's a question about coverage, pricing, payment options or claim status, your ForeverCar Protectionator will be right by your side armed with all sorts of industry knowledge and experience.
Our Protectionators are more than just a robot or a warm body in a seat. Our Protectionators embody a love for the open road and the distinct passion for peace of mind that is at the core of ForeverCar's ethos. In furthering that connective ethos, we want you to get to know these skilled lifelines with our Protectionator Spotlight from ForeverCar.
Our latest Protectionator Spotlight features Pablo, a Marine Corps Veteran born and raised in Chicago, with over two years of experience at ForeverCar and a lifetime of experience with cars.
Q:

What's your favorite part about being a Protectionator?
Pablo: I love how different we are from the competitors. We are the only ones that explain the product in a digestable fashion. No surprises in the future. Just peace of mind and understanding.
Q: What is the one thing you always recommend to a shopper
?
Pablo: I always recommend the shopper reads the contract thoroughly before they purchase to confirm everything I stated to them. We are the only provider that let's you view your contract prior to purchase.
Q: Why ForeverCar? What makes ForeverCar different?
Pablo: Our culture. We only sell with honesty and integrity. I am always pretty surprised at some of the stories I hear about our competitor's selling tactics. You won't get that with me.
Q:
When did you know you had a passion for cars

?
Pablo: My father owns a few car repair shops, so you could say I was born working on cars. While most kids watched

Saturday

morning cartoons, we were at the garage helping my dad rebuild transmissions. My passion for cars runs deep. I even built my own personal race car!

Q:
What was your first car?
Pablo:
My first car was a 1985 Mazda Rx7 with a rotary engine! My father sold it when I was at basic training for the Marines. It will always be #MyForeverCar.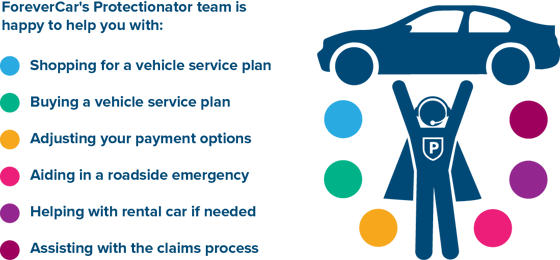 ForeverCar's Protectionators help guide you through a buying process tailored to your needs. If breakdowns happen, we even guide you through the claims process — lining up a tow truck and rental while coordinating repair service and payment. When your car is fixed, simply grab your keys and drive on.